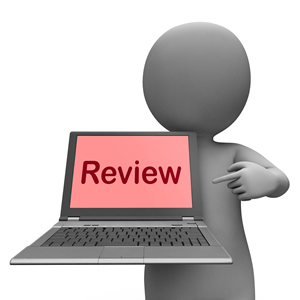 Is your local business slowing down? Has the phone stopped ringing? Are you getting fewer calls for your plumbing business, home repair service or other local service business? Or, are you finding it difficult to attract customers for your new local service business?
If you're having trouble getting customers to call, the culprit could be bad reviews or too few reviews on Yelp, Angie's List, Google or other online review sites warns a study published by Breezeworks.com, a company that provides mobile and web apps for managing independent service businesses.
Bad Reviews Hurt Business
The study, which analyzed 600 random Yelp reviews in 4 verticals (general contractors/handimen, plumbers, electricians and HVAC), found that 43% of complaints on Yelp directly resulted in lost business, with customers either cancelling appointments or taking follow-up business elsewhere.  The most frequent causes for complaints, the study found, were scheduling problems, price, customer service and work quality.
Too Few or No Reviews Are Bad, Too
Equally worrisome for local businesses, the Breezeworks study discovered that the number of reviews a company has on Yelp can play a big role in whether a business is seen at all. According to the report, when Yelp users sort reviews by "highest rated" or "most reviewed"  99% of businesses are hidden because Yelp doesn't just push businesses with few reviews down the page, it doesn't display them at all on the list.
Those findings are particularly troubling considering that a study by BrightLocal.com finds that  92% of consumers read online reviews of businesses, and 68% say positive reviews make them trust a local business more. An earlier study had found that 88% of consumers trust online reviews as much as personal recommendations.
So, how can your local business improve your chances of being found in online review sites and of getting favorable reviews? Providing outstanding service is imperative. But in addition, Breezeworks makes these suggestions:
Encourage your satisfied customers to leave reviews on Yelp and other review sites.
Keep customers up-to-date on scheduling issues, calling or warning them if there's a delay.
Provide customers with detailed estimates and invoices, so they know exactly what they are being billed for.
Keep notes on customer and job history to to provide more personalized experiences and build repeat business.